Mini Crunch Bars with Peanut Butter Shell Drizzle
Mini Crunch Bars with Peanut Butter Shell Drizzle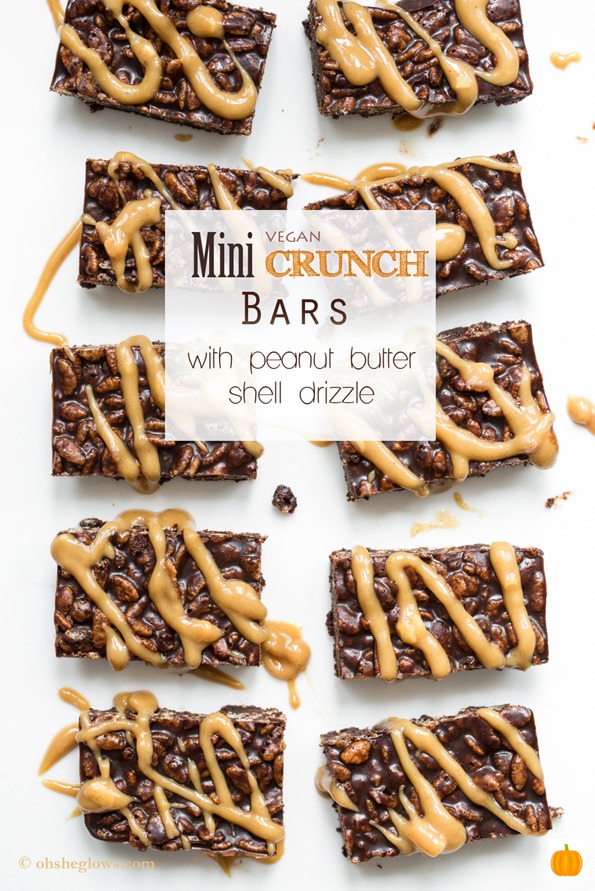 When Mother Nature gives you a rainy, dreary weekend in October, I say dive into Halloween prep. Look online for costume ideas, troll the dollarstore aisles for decorations, buy a massive pumpkin, and make candy bars. You'll be feeling better in no time!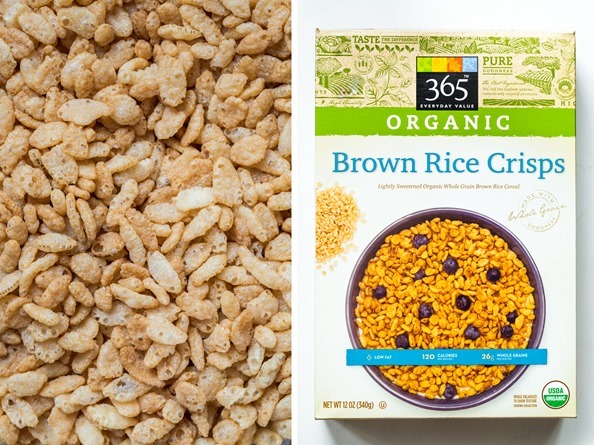 As a kid, I always loved Crunch Bars. There's just something about crispy rice cereal wrapped in chocolate that is so much fun to eat. Luckily, it's really easy to make a vegan version of the popular candy at home. Unlike the store bought bar, my version is free of dairy, soy, and artificial flavour.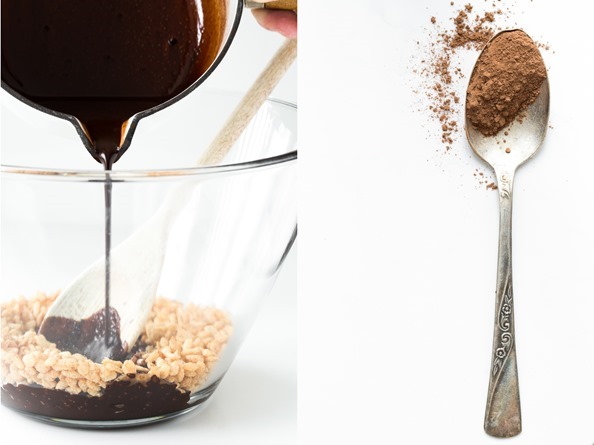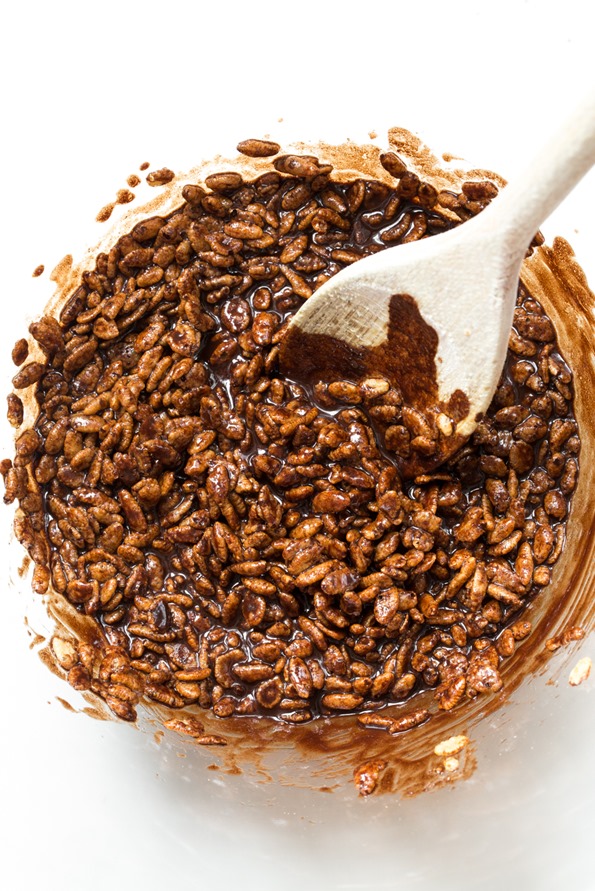 To take this bar to the next level, I drizzled on a peanut butter shell made with all-natural peanut butter, a bit of coconut oil (to help solidify the drizzle when chilled) and sweetener.
For shizzle, my drizzle
. As always, the chocolate PB combo was a match made in heaven. If you'd like a nut-free version, feel free to swap out the PB for sunflower seed butter (like Sunbutter) or you can just skip it entirely. Either way, this mini bar is an easy way to get your chocolate fix and it would make a fun treat to serve for Halloween too!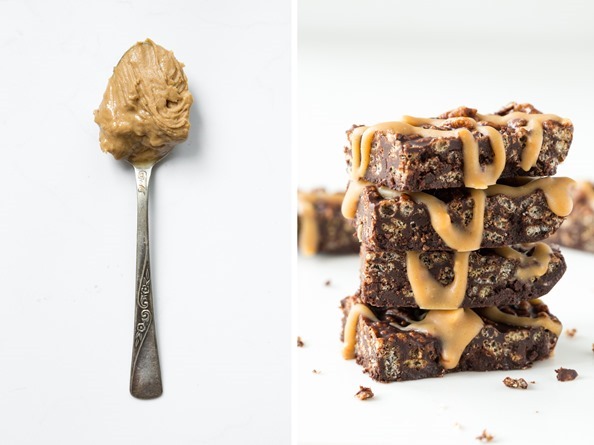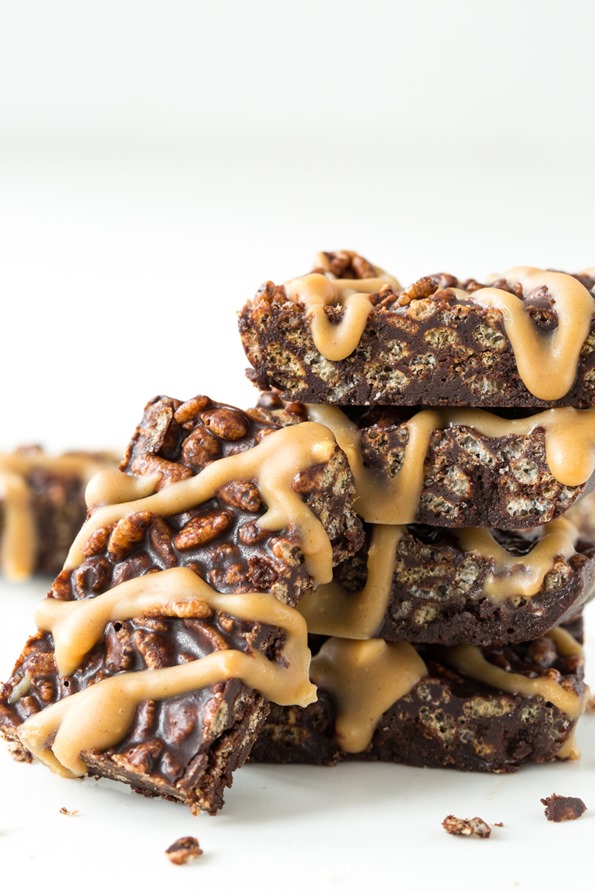 Cookbook Giveaway Winner!
Read more:
http://ohsheglows.com/2013/10/07/mini-crunch-bars-with-peanut-butter-shell-drizzle/#ixzz2wuPeHBfG